FileLink is an easy and secure way of sharing files with people who do not have guest access to your Vault. Sending a link to a file on Vault is a safer method than sending attachments and eliminates the worry of sending files too large for mailbox limits.
FileLink can be used by anyone and requires no software to be installed to download the file. You control how long the file is available for access and can be notified when the file has been downloaded.
You can create a FileLink via your local Dashboard or myNomadesk.com.
FileLink via your local dashboard
open your Nomadesk Vault

navigate to the file that you want to share

right click that file and select Nomadesk Tools -> Send FileLink 

set the options that you want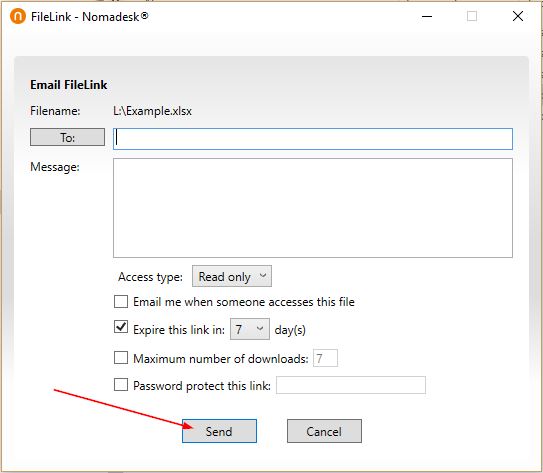 FileLink via myNomadesk.com
login at myNomadesk.com
select the Vault -> right-click on the folder that you want to share -> select FileLink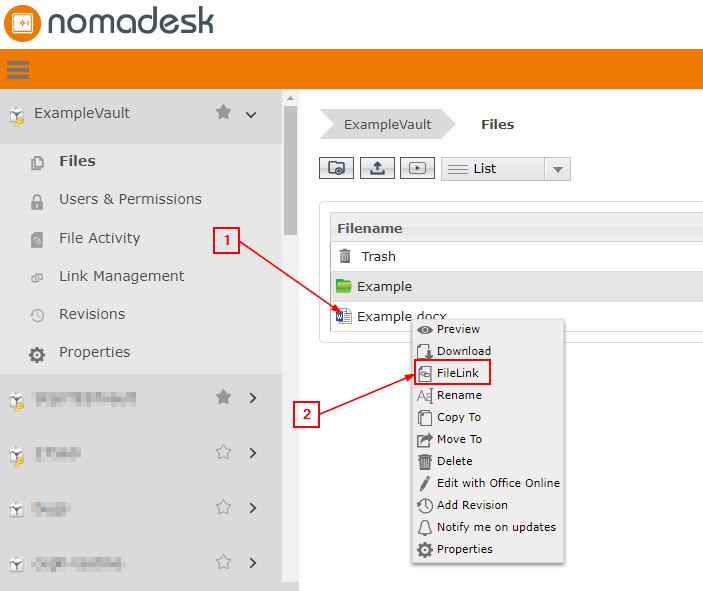 set the options that you want