This article shows on how to manually setup a WebDAV connection to your Vault. You can also choose to use the Nomadesk UI to add a WebDAV connection to a vault via WebDrive.
Open File Explorer
Right click This PC and select Map network drive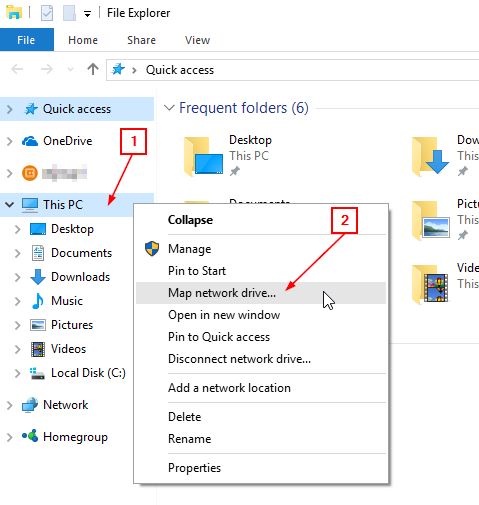 Fill in the location and the Vault that you want to connect to. Be sure to check connect using different credentials. You can find the WebDAV url via these steps.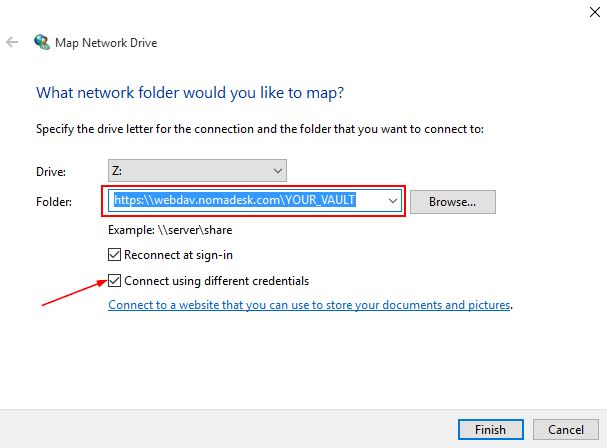 Fill out your username and password, click OK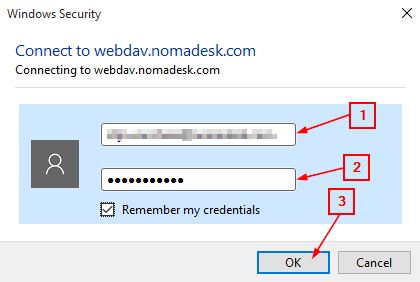 Your vault will now be visible in the File Explorer
In case of problems, check this article or contact support.
Note:
If your WebDAV is responding slowly on your Windows system, try the following:
Start Internet Explorer.
Click Tools, and then click Internet Options.
Click the Connections tab, and then click LAN Settings.
De-select Automatically detect settings.
Click OK
Note:
Microsoft Office/Adobe Acrobat Asks for Credentials Every Time I Open a File
Users may be prompted to verify their credentials each time they open a Microsoft Office or Adobe Acrobat file. This repeated request for credentials is a result of Microsoft /Adobe design and is not related to the Nomadesk service. Additional information can be found in this article on the Microsoft Knowledge Base:
https://support.microsoft.com/en-us/kb/2019105