You can purchase your Nomadesk license via a few ways.
via our resellers; for a reseller in your specific area, contact sales@nomadesk.com .
from us directly via the steps below:
1. the purchase link in the Nomadesk Dashboard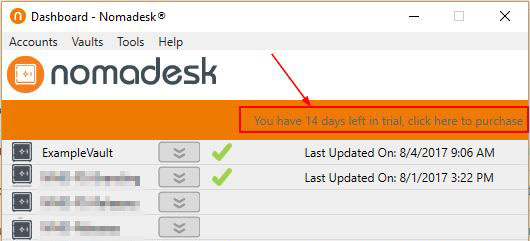 2. the purchase option on myNomadesk.com

fill out your Account Information (name, company name, VAT, address,...)
click the "next" button.
enter a payment method (VISA, American Express or Master Card)
Note: If you need additional licenses for users that you want to manage, you can follow these instructions.