A Group Manager can select this extra layer of security for all the users within the group, so that besides the username and password an extra verification code is needed to sign in. This greatly improves the security of your account.  

go to Group Settings -> Security -> Require two factor authentication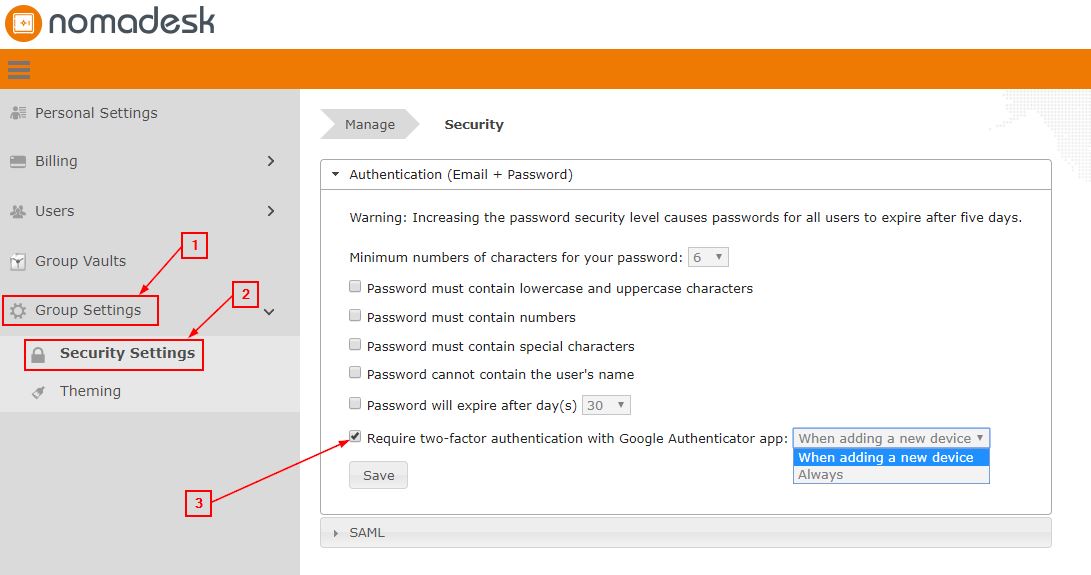 the user will get an email to setup the two factor authentication. Click on the link in that mail to setup the authentication.

in the next screen you can setup the two factor authenticaion. Scan the QR code wit the Google authention app (available in the iTunes and Google Play stores)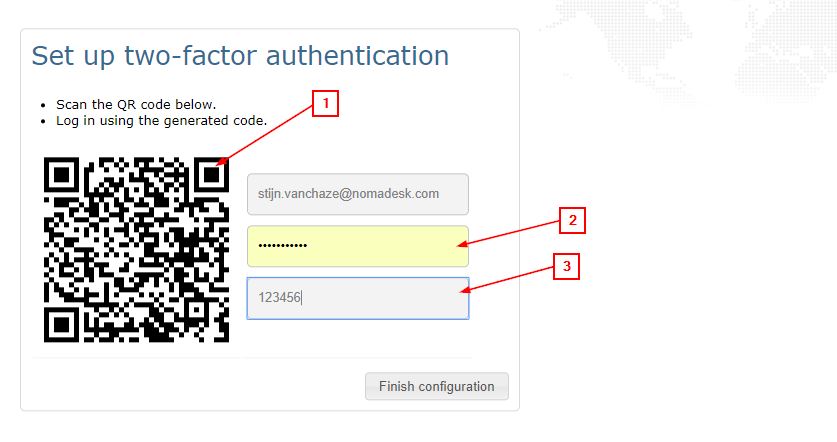 when the setup is successful, you will get a confirmation in the next screen

if you now log in you will need to provide the authentication code via the Google Authenticator app on your smartphone.
log in via myNomadesk.com: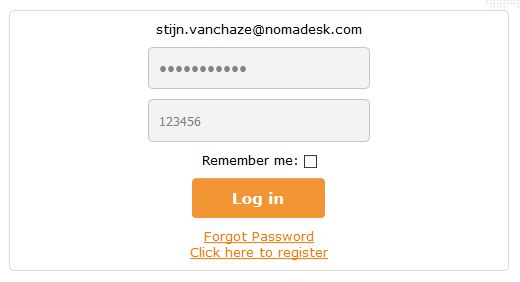 log in via Nomadesk Dashboard: