When removing a Vault by clicking the remove button in your Dashboard, you are only removing it from your own computer - NOT from our servers.
The Vault will still exist for the people you invited, as well as on any other computers which have the Vault installed. The Vault and the data will also be present on our servers. 
If you want to remove your Vault permanently, you can log in at myNomadesk.com and remove the Vault from there.
to remove a Vault locally
open your Dashboard and click on the dropdown menu next to your Vault
select remove and confirm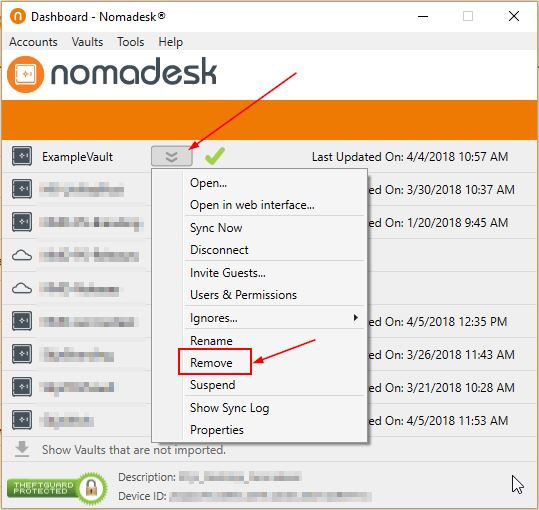 to remove a Vault online (permanently!)
login at myNomadesk.com
select the Vault that you want to remove
click Properties -> Remove and confirm