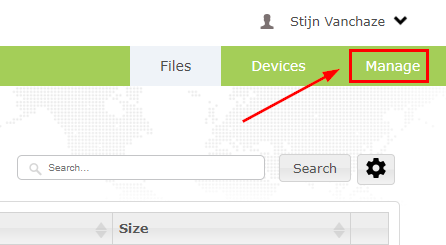 Billing => License Overview => select the user that you want to remove and click on the eye icon next to that user to show its details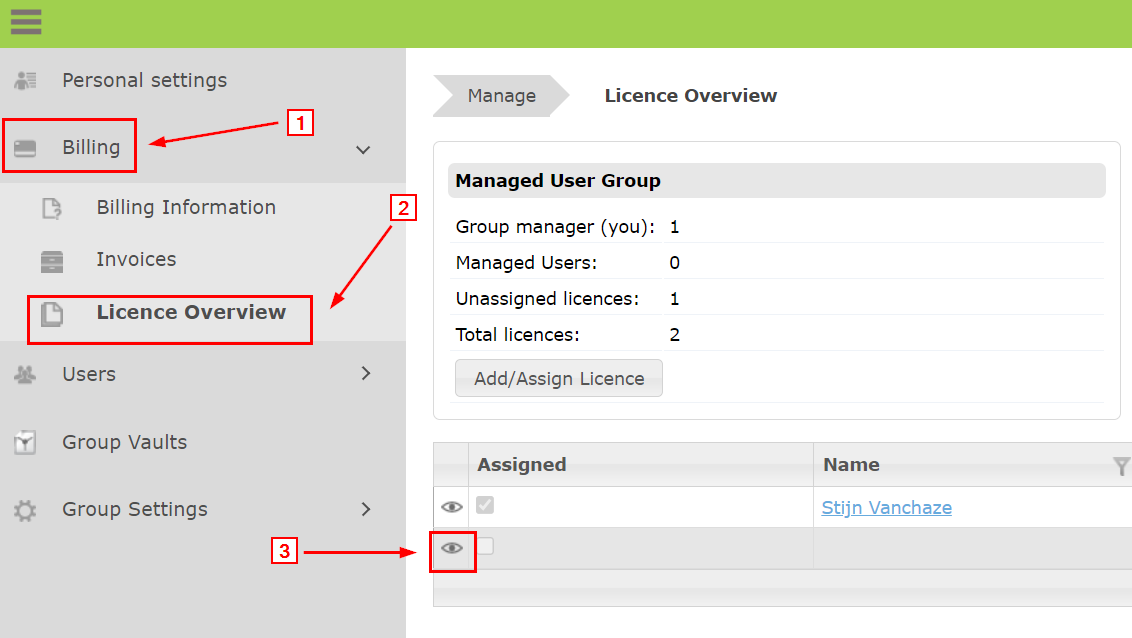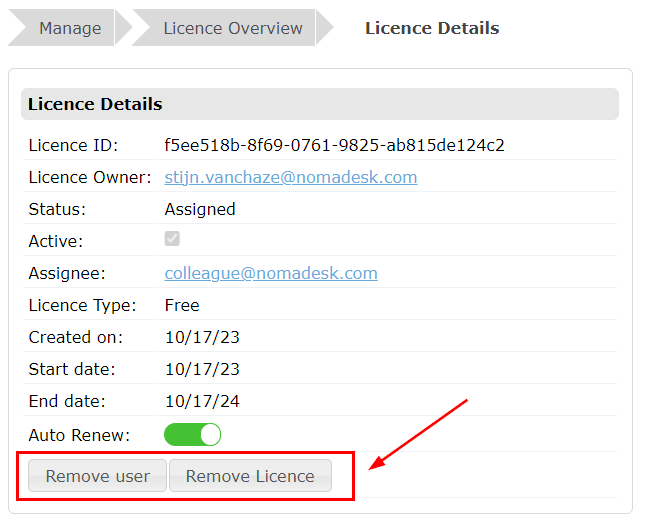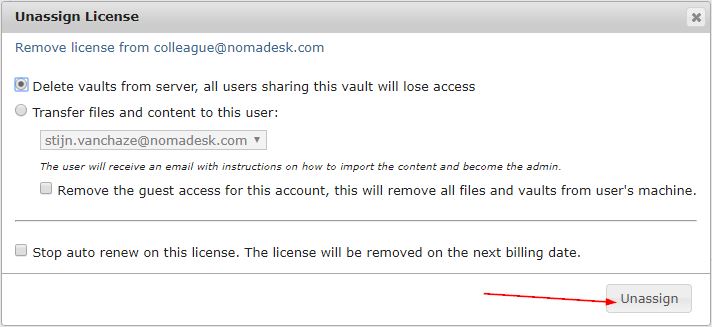 you will see several options:
-Delete vaults from server all users sharing this vault will loose access.
This will only remove any possible Vaults that the user that you want to remove has created, this will NOT remove the Vault that the user is a guest on.
-Transfer files and content to this user.
If the user that you want to remove created its own Vault, you can transfer the Vault to another person or yourself via this option.
-Remove guest access for this account.
This option will also delete the local copies of the Vaults from any PC the user is logged in at.
-Stop auto renew on this license.
This will remove the license on the next billing date. If you don't select the option, the license will go to your unassigned licenses and will be automatically renewed on the next billing date.
Do keep in mind that you are also charged for unassigned licenses. So if you want to remove the user and the license, be sure to check this option.