if you removed a license from a user, the license becomes unassigned. You can assign that license to a new user, or choose the remove the license so that the billing stops for that license after the current billing period. 
log in at myNomadesk.com.
click manage.

go to Billing -> License Overview -> Manage.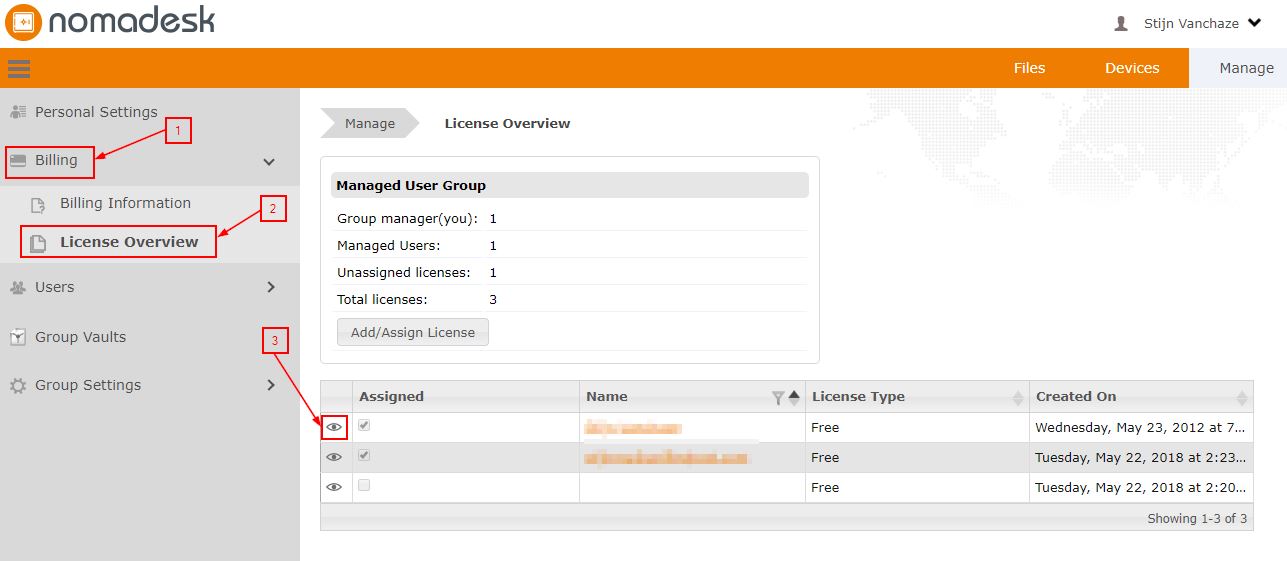 click Remove license and confirm.