When you remove a Managed User, you will see the option "Delete vaults from server".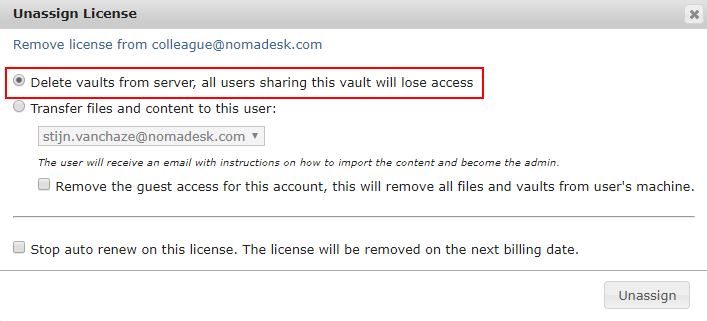 This will only remove any possible Vaults that the user that you want to remove has created, this will not remove the Vault that the user is a guest on.
You can also choose Transfer files and content to this user which will move the Vault from the user to another user in your group.