You can add documents to a Vault from via email. Files are saved directly into a folder on any Vault, as long as your file is sent as an email attachment.
The recipient email address is: foldername@yourVaultname.nomadesk.com and can be found on myNomadesk.com in the Vault Properties.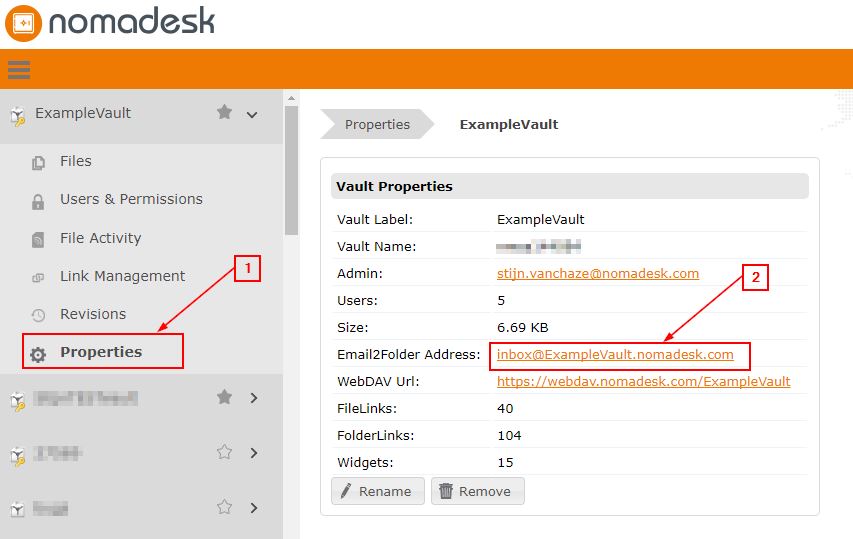 This address is case sensitive.

note:
avoid using special characters in the filenames of attachments (©,¨, etc...)

there can be a delay depending on the speed of your SMTP-server

when mailing to a folder please make sure this folder already exists on the fileserver
if you want to mail to a subfolder, follow these steps