If you invite a guest to specific folders on your vault, that guest can then import the whole vault locally on their PC, and access the data via myNomadesk.com . If it's a guest without a Nomadesk license, that person starts in a trial account which allows them access for 14 days. After that period, they will need a license.
You can also opt to share folders via a Folderlink, for which a license is not needed for the receiver. Do note that they can only access the folder via their browser.
Via the Nomadesk Dashboard
navigate in the vault to the folder you want to share
right click the folder you want to share
from Windows 11 on, choose show more options
select Invite Guests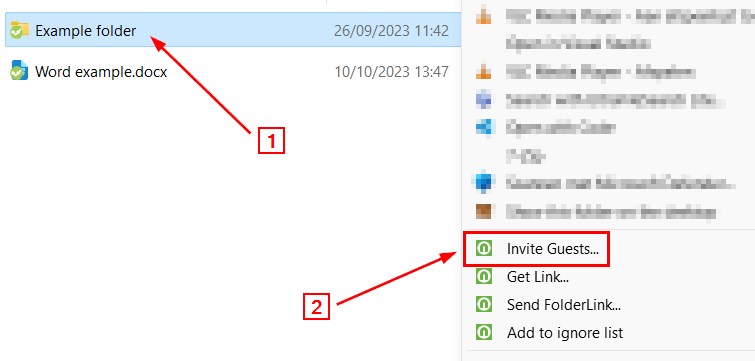 fill out the email address of the people who you want to invite. You can also set the options here for your invite and edit the default message if needed.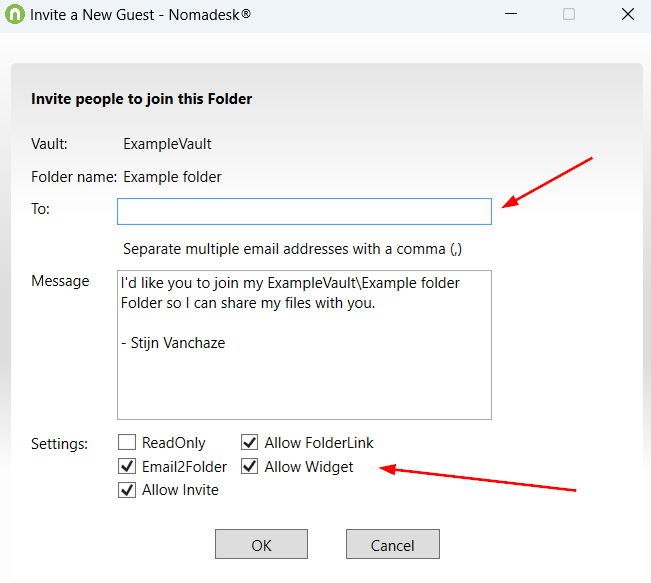 Via myNomadesk.com
select the Vault
right click the folder you want to share and choose Invite