You can select existing folders on your machine and sync them with a Nomadesk Vault (existing or new).
The intended use case is the exposure of Windows network shares beyond the corporate firewall, using Nomadesk, without having to copy the files on a separate Vault.
As a result, internal users can continue working on the existing network shares, while external/mobile users gain secured access using Nomadesk.
Advantages:
you don't need to copy existing data onto a Vault
you can now share a complete vault as a network share for your local network users
Disadvantages:
the locally selected folder is not encrypted and always visible; i.e. no end-point security
every time the computer (i.e., server) reboots, a full sync is required of the Vault to check integrity
To set up Folder Sync: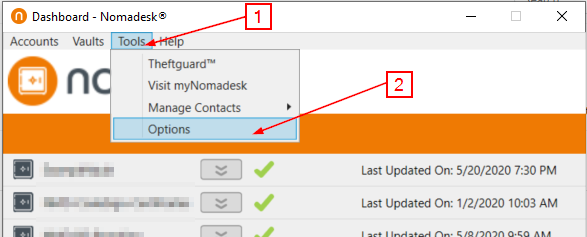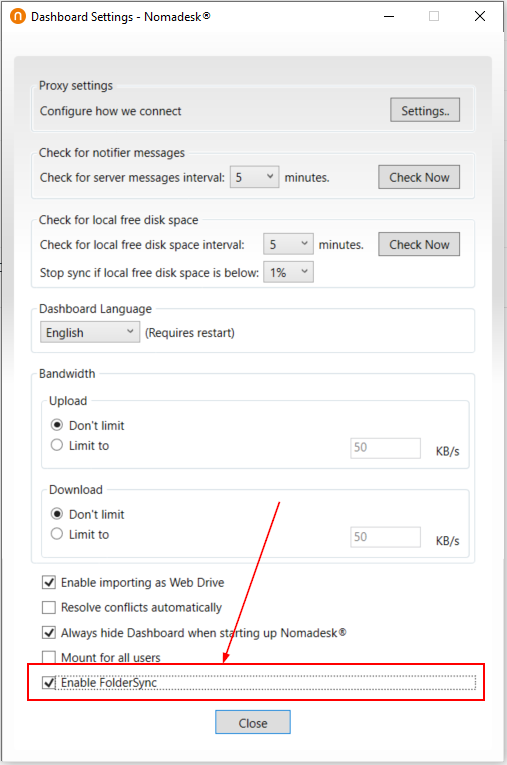 restart Nomadesk
now you can right click a folder on your computer and select Sync this folder with Nomadesk (note: only local data can be synced, not data on a network path as Nomadesk is unable to detect systemevents from a network location)
NOTE: if you don't see the option, reboot the PC. If you see the option, but it doesn't react when you click it, check the Message Queuing.

you can choose to make a new Vault from that folder, or sync the folder with an existing Vault.
the new Vault name can be different than the existing folder name.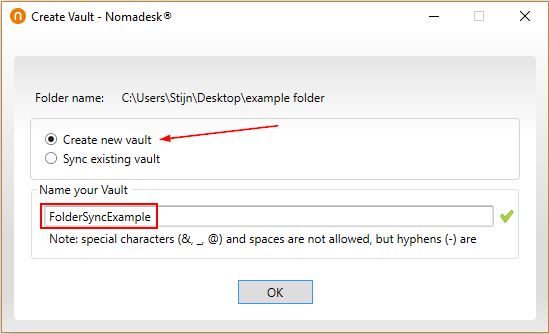 if you want to sync the folder with an existing vault, you can select the Vault from the dropdown menu. Only Vaults that are not imported yet will be visible in the dropdown list.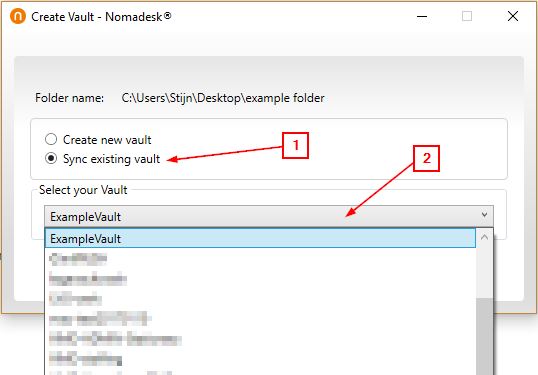 if you select an existing Vault, Nomadesk will merge the content of the locally selected folder with the existing Vault.